TikTok is one of the most popular video apps in the App / Play Store but can be overwhelming. In our TikTok beginners' guide, we help you on your way.
TikTok Beginners Guide
The app Tiktok has grown enormously since its launch in 2017 and now has more users than Twitter and Snapchat combined. This new social media spectacle is now one of the most popular video apps in the world but for many fairly new users, it is still difficult how everything works. The app can be used in two ways. On the one hand, you can watch videos for hours without having to register. On the other hand, you can start making videos yourself. In both categories, we explain what you can do in the app and how you should do it.
What Is TikTok
TikTok used to be known as Musical.ly. The focus in the app at that time was mainly on teenage girls who lip-synchronize and dance to music. The idea is that you don't have to use your own sound to make a video. The audio can consist of well-known music, but also the sound from a video that someone else makes.
The app like TikTok is now much more interesting. The focus is more on humor, through funny short videos that are reminiscent of the beloved Vine. Many memes that you find on other social media start on TikTok.
In the social media app TikTok, users share short, vertical (music) videos with a length of 3 to 15 seconds. The app leans firmly on hashtags or challenges. Users – also called creators – can participate in these challenges and are challenged by TikTok to submit a video that is as creative as possible.
TikTok Viewer
Watching TikTok couldn't be simpler. Open the app and you will be sent directly to the TikTok's "For You Page". Here an endless collection of films is shown that has been selected from an algorithm. This is a combination of popular videos and videos from your region.
You can watch these videos without having to register. You swipe up to go to the next video. Tap the head on the right to see all the videos of that specific tap breeder.
If you like the sound of a video and want to see what others have done with it, tap the audio at the bottom left to find a collection of videos that use the same sound.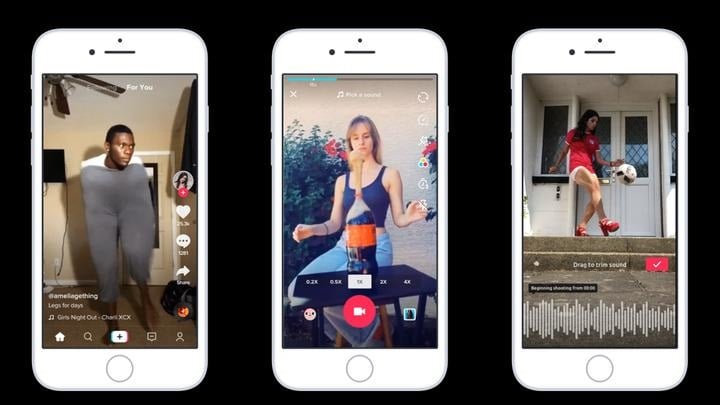 Register yourself is a useful option, even if you only watch and do not want videos. This gives you some new features within the app. For example, it is possible to block people, if you find someone annoying but still encounter them on the "For You Page". You can also follow people so that you will never have to miss a video of your favorite TikTok creator again.
TikTok Creator
To make your own videos you have to be at the middle button at the bottom. This button has a big plus. The first choice is whether you use existing images or new images. If you have already filmed, then click on "upload" in the bottom right. If you make a video yourself, use the large red record button. Under this button, you can choose whether you want to create short segments of fifteen seconds or directly an entire video of sixty seconds. The recording is done by pressing the button or by tapping "Timer" and then "Start counting down". With the second option, you can first be in the right position.
Audio and Sound Effects
The main part of TikTok is adding audio. You can do this by tapping the audio at the bottom of a video and then tapping the large "Use sound" button. Or choose "Add sound" in the recording screen at the top.
Effects: Effects are very important for TikTok because this way you can add a lot of creativity to your videos. To do this, tap on "Effects" in the bottom left and scroll through the options.
Beauty: With this button, you indicate whether you want a beauty filter to be placed over your face. That mainly means that your skin looks smoother with fewer bumps.
Filters: With this, you put a filter over your images, just like you are used to with Instagram.
If you press the checkmark, your video will not be published immediately. In the next screen, you will get the option to filter out your own sound by dragging the slider at "Volume" to the left at "Original sound". You can also add text, stickers, filters and other effects there.
Duet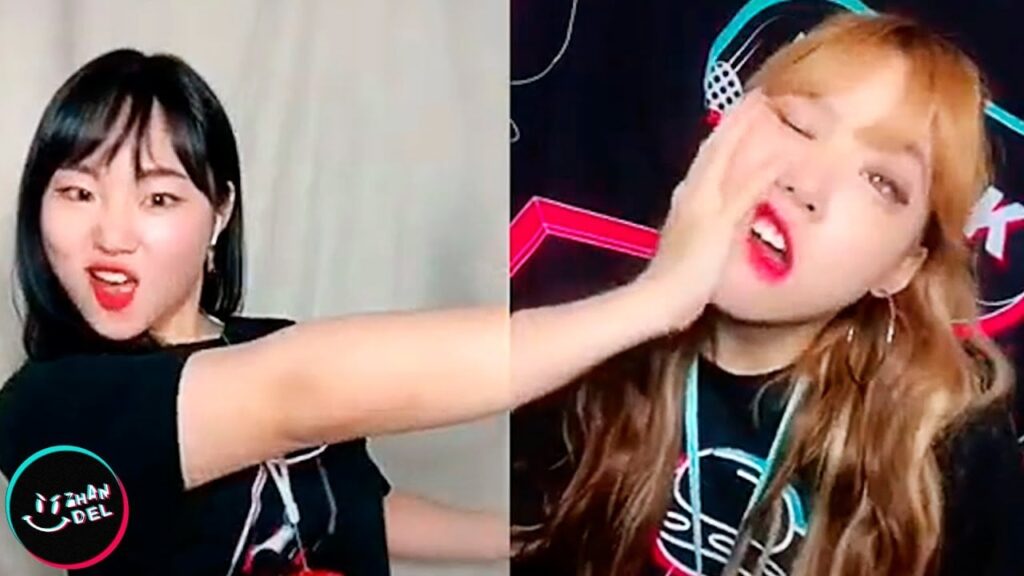 Duets are an important part of TikTok. This means that you make a video in response to another video, which is then played side by side. Only the audio from the original video can then be heard. To make a duet, press the "Share" button while watching a video and choose "Duet". The video maker must allow you to make a duet. That is why this function does not always work.
External editor
Although the TikTok editor itself is great for most videos, many creators use an external editor to go a step further and have more control over timing and want to add other elements. The use of sound effects, for example, are an incredible tool if you want to add realism, cohesion or humor to your creative projects. Voicy is a website where you can download a range of sound effects and meme sounds for free.