Is it difficult to find and work with sound effects? Not at all! In this blog, we give you a few concrete examples of solutions on how to find sound effects, how to use them and cut audio (MP3) if necessary. The best part of this is that you don't need any experience et all!
Search For Sound Effects
A good video naturally includes sound effects. You can download it for free at Voicy. To lose the watermark, all you have to do is create a free account. You can also compile a personalized soundboard which makes it easy to keep your favorite sound effects organized together.
How You Should Use Sound Effects
When using sound effects, it is very important that they are placed at exactly the right time. An example: you give a virtual high-five to the viewer in a video. Of course, there is nothing that hits you, so there is no sound. You need a sound effect here. Search at Voicy for high-five and download the file on your PC. In your video editing program, you now have to scroll through your video very slowly and find the right point where the high-five is given. You now place the sound effect at this precise point.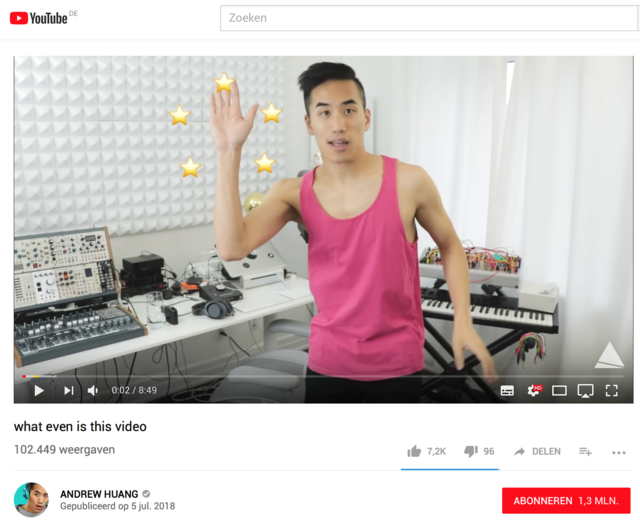 Cutting Audio (MP3)
You may have to edit a sound effect before you can use it. Let's take the example of the high-five again: this is a sound that is very short and an easy kind of sound to edit because the waveform is clearly visible. If you go to the upload page of Voicy and choice 'upload file', you can cut the audio and, if it sounds better, even have it fade out.
Record Your Own Voice
If you want to record your own voice, you have to prepare something. First of all, you need a microphone of course. It is smart to spend some money on a USB microphone. A good choice is the Samson Meteor for around fifty euros. If you want better quality and have more to spend, the Blue Yeti is a very good option, with a street price of around 110 euros.
In addition, you must ensure that you have a good place to record your voice. It is best to have a room with a lot of things so that you don't record too much reverb. A small office with bookcases against the wall is a good place. Also make sure that you choose a place where you are not bothered by noises: no whimpering family members, racing cars or cats that are mowing at the door.
Sound Effects – Soundboard
Looking for a list with the best sound effects for editing your videos? Visit the sound effects page or go to Voicy for the best troll sounds, meme soundboards, movie & celebrity quotes and many more… It is free to download and you can share them with your friends via social media.