At Voicy we have different ways to share a voicy. It is possible to share your favourite sound clip in Whatsapp, copying it and downloading it. It is also possible to share the sound clip in other channels, by pressing the '…' button in the clip (see below).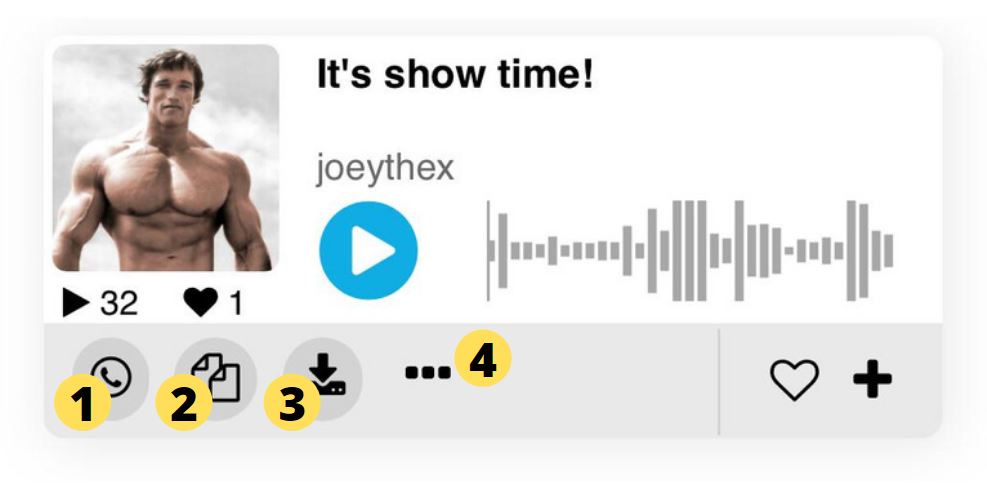 #1 Share your sound clip in Whatsapp
One way is to share it directly through WhatsApp. If you are sharing it through Whatsapp on an Android phone, you even share the mp3 file of the Voicy. On iPhone, this is unfortunately not possible yet.
#2 Copy the link of the sound clip
Quickly want to copy the sound clip? Use the copy button to immediately copy and paste it.
#3 Download your sound memes for free
Additionally, it is possible to download the sound meme by clicking the button below. This is all for free and quickly possible, even when you're not logged in.
Note: If you are logged in, there will be no WATERMARK inside the mp3 file.