One the late trending sound clips is the 'Yamete Kudasai' clip. It's a anime audio clip that started to be trending exactly one year ago. In this post we will explain you some more where it is exactly coming from and where you can download the MP3 version. At the end of this post, we will also show you some popular memes related to 'yameta kudasai'.
Where is it coming from?
As you would've probably guessed, the phrase 'yamete kudasai' is Japanese. It is a Japanese phrase that strictly translates into 'stop it'. It is a common phrase that is used in certain anime/hentai movies. It is usually a girl indicating that the other person is crossing the line, and needs to stop it. Based on these phrases, many different parodies and memes went viral on the internet, making it popular and trending.
Download the mp3 audio
It is possible to download 'yamete kudasai' audio file in the snippet below. Press download or one of the other sharing buttons to use it in the right way. It is also possible to press the three dots, which will allow you to get more sharing options. We give you some different versions and options.
Version 1
Version 2
Version 3
Bonus: A funny video
As a bonus, we found a funny video of a cat imitating the yamete kudasai phrases.
Bonus 2: Funny yamete kudasai meme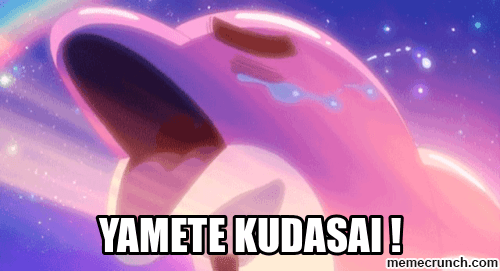 Bonus 3: Funny yamete kudasai meme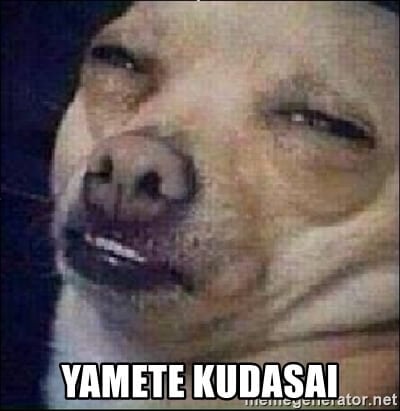 ---
More anime sound clips?
Would you like to see more Anime meme sounds? Go to our Anime soundboard and check it out.